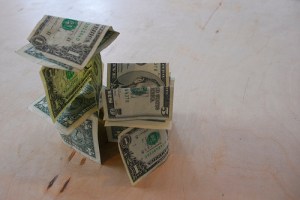 Everybody loves a good story about holiday bonuses, so let's get down to it. How big will Wall Street bonuses be this year? No one knows at all, as far as we can tell.
To give readers a general idea of what might happen (and also the opposite of that idea), here is a collection of the latest headlines concerning Wall Street bonuses:
Haha, those last two are both from The Wall Street Journal, and they say the opposite things! Make up your minds, fellas!
Meet the Newest Ultra-Rich Givers.>>
mtaylor [at] observer.com | @mbrookstaylor