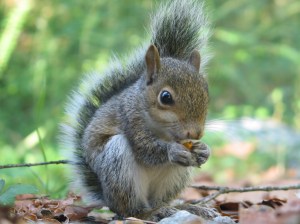 Service over at the local blogmonger Tumblr has been sputtering over the past month or so.
But the site's error page, an old-fashioned flip board that says "We'll be back shortly," is nowhere near as cute as Twitter's fail whale.
Adam Hemphill, a San Francisco developer who works for Wired, created wellbebackshortly.com so people could have something to look at during Tumblr's not-infrequent outages.
Something about a database cluster that crashed during maintenance was Tumblr's official explanation for plunging its users into an epic 24 hours of darkness in December.
But if you're wondering why you can't reach your favorite Tumblrs, here are some possible explanations:
Squirrels
WikiLeaks was hosted here
The hipsters decided it'd be ironic to leave and go back to Blogspot
We finally noticed we forgot the friggin' 'e'
Our cat died
Gone for lunch, be back in 10
The rent is too damn high
Stuck in traffic… There in 15ish?
Sorry, someone picked up the phone in another room
But let us be clear:
We're never gonna give you up
Never gonna let you down
Never gonna run around and desert you
Some obscure reason… You've probably never heard of it
Had a thing
Looking up the definition of "shortly."
The reason is something topical that won't make sense next week
David Karp is on a REALLY good date
Eduardo froze the accounts
You can suggest reasons why Tumblr is down by tweeting with the hashtag #reasonstumblrwentdown.
ajeffries [at] observer.com | @adrjeffries