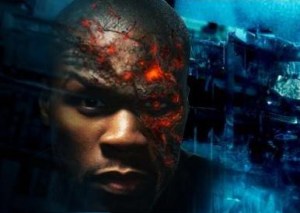 Rapper, multimedia icon and ersatz investment advisor 50 Cent is backing off a little from his previous plugs of H & H Imports, an over-the-counter stock that shot up 240 percent today following the entertainer's endorsement to 3.8 million followers on Twitter.
In a recent tweet, 50 cent cautions his followers, "I own HNHI stock thoughts on it are my opinion. Talk to financial advisor about it." Also: "HNHI is the right investment for me it may or may not be right for u! Do ur homework." This follows the stock's meteoric rise today and a likely profit for 50 Cent, who along with G-Unit Brands made a $750,000 investment in the company last November.
Here's the website for TV Goods, whose parent company is H & H Imports. From the "About Us" section:
H&H Imports is the parent company for TVGoods, Inc., a Direct Response marketing organization. The company identifies, develops, markets, and distributes consumer products for global distribution. Our strategy employs three primary channels: Direct Response Television (Infomercials), Television Shopping Networks and Retail Outlets. TVGoods offers entrepreneurs a turnkey solution enabling entrepreneurs to introduce products to the consumer market.
50 Cent's caveats come on top of several caution-inducing attributes of the company, including a loan to the company from its CEO, Steve Rogai, and a loss of $1.3 million in the most recent quarter. The company's chairman and founder, Kevin Harrington, is an infomercial pioneer and "an investor 'Shark' on the ABC television series Shark Tank," according to H & H's website.
Of additional note: 50 Cent appeared on CNBC Friday to talk about investments, and mentioned a new line of headphones he's endorsing. A putative press release notes the increase in H & H's share price thusly:
The Company that had acquired worldwide marketing rights for its new product line believed to be designed by 50 and engineered by Sleek and will be the first headphones ever to offer 'Wireless Hybrid' technology with military-grade metals. The endorsement will be personally carried out by Curtis, having an ownership interest in Sleek, through his company G-unit.
One more Tweet from 50 Cent around the time of his stock discussions: "You can lead a horse to water but you force it to drink. lol."
Earlier: Get Rich Or Die Tweeting: 50 Cent Plugs Sketchy Penny Stock, Shares Skyrocket >>
mtaylor@observer.com | @mbrookstaylor