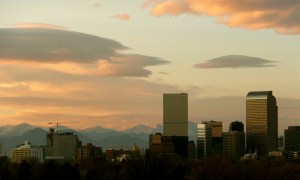 It's not the penthouse, but it's close–and so is the discount.
A 19th-floor three-bedroom in Jean Nouvel's resplendent 100 11th Avenue has just sold for $5.74 million according to city records. With an original ask of $7.25 million, that's a 20 percent discount, about the same deal seen two stories up in one of the penthouses, the sale of which The Observer reported in December. So it looks like if you're in the market for one of the four remaining units, that might be the sweet spot to shoot for.
The buyer was the precisely named Nouvel 19B LLC, which belongs to an address in downtown Denver, Colorado. A piedde-a-terre, perhaps? Maybe a certain basketball player has decided to join the Nets after all? The Observer is trying to crack the case, and we'll let you know if we do. Listing brokers Holly Parker and Trisha Reidelb of Elliman could not be reached for comment.
Whoever the buyer is, he or she got a better deal than Kelsey Grammer, the actor who bought across the hall and paid $6.4 million in November.