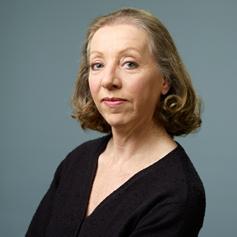 In early December, star Newsweek science writer Sharon Begley wrote a profile of Stanford professor John Ioannidis, whose research calls into question the medical studies performed by major drug companies. It's a great read. Good luck finding the story in a copy of the magazine, though. It hasn't run for more than a month — and advertising is the reason why.
The piece had been edited, approved, fit to layout, and moved to the final stages of production before being abruptly spiked on the night of Dec. 9. Ms. Begley and others were told that the decision had been made because of an ad. Newsroom staff pegged Lipitor, a cholesterol drug manufactured by Pfizer, as the sponsor in question. The Ioannidis piece mentions, among other incorrect studies, a finding that statins are overprescribed.
Dan Klaidman and Nisid Hajari, who were then acting as interim editors of Newsweek as its merger with The Daily Beast was being lawyered, told The Observer Dec. 10 that Ms. Begley's profile had been held, not killed. The ad in question had been contractually obligated to run in calendar year 2010, they said, and this was the last regular issue of the year. Ms. Begley's piece had no specific time peg and could be temporarily shelved, while another piece by Washington reporter Eve Conant had a firm time peg to "Don't ask, don't tell" legislation. The editors ordered the swap. Ms. Conant's story and the Lipitor ad ran; Ms. Begley's piece entered a state of ad-driven limbo.
"We didn't kill Sharon's story. We have every intention of running it in January," Mr. Klaidman told The Observer at the time. The two editors made the case that the Begley decision was not a case of nefarious corporate intrusion on journalism, but rather an embarrassing — and strictly logistical — incident facing a weakened magazine with not enough pages.
A year-end special issue followed, and then two dark weeks because of lack of advertising and merger issues. But the next regular issue of Newsweek is on newsstands now — and the Begley piece is still missing. Yesterday, after renewed queries from The Observer, a new interim editor of Newsweek, Steve Koepp, asked to be shown a copy of the article, which several staff members say had been left for dead. It's now slated it to run in next week's edition.
Ms. Begley declined to comment.
Fashion and lifestyle magazines routinely move or hold content — not to mention tacitly create it — because of advertising, but newsmagazines like to think they have more journalistic scruples. Usually, it's ad pages that are killed because of news: the classic examples are the removal of airline ads whenever there is coverage of a plane crash, or the disappearance of Japanese car ads when there is a retrospective on war in the Pacific.
If an ad conflict arises in a fat magazine, editors can simply move the offending elements far apart from each other. But at skinny Newsweek, which brought in 33.8 percent fewer ad dollars in 2010 than in 2009, according to the Publishers Information Bureau, that's just not an option. Staff there are anxiously awaiting the arrival of power editor Tina Brown, whose reputation attracts advertiser buzz just as it does editorial. Once her tenure begins in earnest, their thinking goes, the church-state wall can be rebuilt more sturdily.
Ms. Begley is one of the highest-profile science writers in journalism, and more to the point, one of the few big-name journalists to stick with Newsweek through its recent troubles. Even so, the magazine's annus horribilis has been especially bad for her. In August, a piece by Ms. Begley on cell phones and cancer was killed from the magazine at the last minute, and ran online instead. Newsweek at the time carried iPhone advertisements on its back cover.
Time, reached for comment, declined to describe its own church-state policies.
(Disclosure: I worked at Newsweek until October 2010 and frequently worked under Mr. Klaidman and Mr. Hajari.)
nsummers@observer.com | @nicksumm