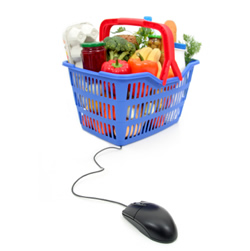 Amazon is developing a free weekly delivery service that could bring everything from books to diapers to groceries to its customers' doorsteps.
The web retailing giant launched nationwide grocery sales in the U.K. and Germany last year. It has been testing the service in its home base of Seattle since last summer, but it's planning to expand company wide, according to the Financial Times.
The service will have no minimum purchase price, setting it apart from New York success story Fresh Direct, which has been expanding across the tri-state area.
It will be interesting to see if Amazon (AMZN) integrates this service with it newly formed daily deal partner Living Social, which recently completed a monster $13 million sale of Amazon gift cards.
bpopper [at] observer.com | @benpopper