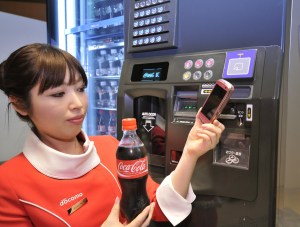 Apple's latest foray into mobile payments may have several New York startups hiding their dongles and cowering in fear.
TechCrunch this morning has a glowing analysis of Bloomberg's report that Apple is applying near field communications to its upcoming iPhone 5 and iPad 2, a development that would allow users to make payments by putting their mobile devices near digital sensors that electronically suck dollars out of personal bank accounts.
This innovation will be huge for Apple, says TechCrunch's MG Siegler, because Apple's iTunes store gives it a leg up when it comes to payment processing. Even though Google is unleashing similar "beam my money to the taxi driver" technology, its Google Checkout has nothing on the iTunes Store. In other words, surprise surprise: Apple is poised for utter dominance in the newfangled field of mobile wallets.
This doesn't bode well for New York payment startups like Square, the company that turns iPhones into a credit card reader. Why use that swiper if there's already a laser-swiper — inside the phone? Peer to peer payment system Venmo might also want to watch its back, although Venmo does promise users the chance to "Skip the ATM and split bills and send friends fun payments like '4.75 for some ice cream to cheer you up!'"
At this rate, next month Apple will come up with some kind of software called "tetherball" that allows users to "report in" from their current locations to link up with friends, or "other kids on the playground," in tech-scene lingo.
mtaylor [at] observer.com | @mbrookstaylor