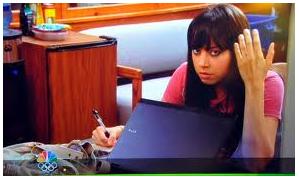 A new program started by Blip.TV co-founder Mike Hudack, venture capitalists Warren Lee (Canaan Partners) and Brian Hirsch (Greenhill SAVP) aims to bring 15 top students to some of New York City's most fabulous startups.
The goal of the NYC Turing Fellows program is to promote New York as a vibrant tech scene for more than just online advertising, Lee told Jacob Brody of VentureBeat. "[The interns] will go back to their own schools and spread the word."
Foursquare, SecondMarket and Tumblr are among the startups that will be accepting interns. NYC Turing Fellows also has backing from several high profile investors including Ron Conway's SV Angel, Bessemer Venture Partners, and First Mark Capital.
The program is for technically-oriented computer science students–New York has enough budding community managers and business development folks–as evidenced by the first question on the one-page applicaton: "What is the coolest thing you've built, and why did you build it?"
NYC Turing fellows will have access to mentoring and networking events in addition to the internship, which pays a $5,000 stipend at the end of the program. Applications will be accepted between January 17 and February 7, and candidates will be selected by February 14. Students in the U.S. and Canada are eligible.
Other high-profile sponsors include Hunch, Buddy Media, News Corp, the New York City Investment Fund and Deloitte.
New York tech evangelists hope initiatives like this will boost NYC's tech cred relative to other cities, namely San Francisco, which draws most of the top technical talent. New York is second behind California in terms of new startups.
ajeffries [at] observer.com | @adrjeffries