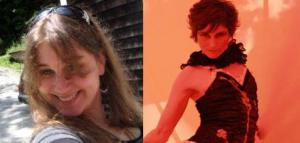 "What a bizarre concept," as one of BankSimple's potential customers put it, "People on a waiting list for a bank."
That quote came from a lengthy profile in The Carnegie Mellon Today of BankSimple cofounders Josh Reich and Shamir Karkal, currently revving up for a beta release of the highly-anticipated Web-based bank.
A waiting list for a bank may seem bizarre, but BankSimple has collected more than 20,000 email addresses for its beta release.
To refresh: the product is an exclusively online banking interface, with free ATM access, free online bill payment, no hidden fees, and real-time data for managing personal finances. BankSimple also wants to let customers make deposits by photographing checks with their smartphones.
The wait is understandable. BankSimple must be secure, functional and extremely usable. Ease of use is the essence of their pitch–"We make banking not suck"–and after crowing to The Observer about how bad leading banks' websites are, Reich had better hope his startup bank looks good (we have a feeling it will).
BankSimple may also be taking its time to avoid a bumpy launch like that of Square, another startup that tried to make complex personal financial transactions simpler. Square lets users take credit card payments using a device that plugs into a smartphones. It's simple and easy in theory and non-profits, advocacy groups and small merchants couldn't wait to get their Squares. But the devices were repeatedly delayed in getting to customers and founder Jack Dorsey (one of the founders of Twitter) was obligated to write an apology to supporters: "We've let our excitement get the best of us and have released parts of Square before they were fully baked."
BankSimple will look like a bank from the front end, but they've partnered with chartered banks with FDIC-insured deposits to manage the money and transactions. Their job is to create an incredible user interface and make the often-infuriating experience of dealing with a large bank into one that's simple and pleasant. That BankSimple just hired its first two customer service representatives shows the company is getting ready for beta prime time. (Side note: New customer service reps Kristin Smaby and Rachel Giuliani are also the first women to join the startup's team, previously nine men.)
BankSimple is printing test cards for its customers, who will use a single card for checking, savings and credit transactions. "We still don't have an exact date for our beta release but I can tell you we're eager to launch," Smaby said in an email.
ajeffries [at] observer.com | @adrjeffries