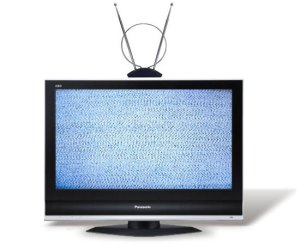 Boxee announced some crucial partnerships and demo'ed its sweet iPad app last week at the Consumer Electronics Show.
But the New York-based company has run into some snags with its latest firmware update.
The update was supposed to fix bugs and add content from VUDU, the on-demand movie service.
Boxee released the update out last night but had to retract it hours later because developers noticed too many bugs, Engadget is reporting.
The firmware also shipped without VUDU. The Boxee team has been demoing the content at CES without problems but "there's still a few issues the technical team is trying to get to the bottom of," according to the company's blog. "We'll push the app out to you as soon as it's ready," Boxee told customers.
Boxee has a partnership with both VUDU and Netflix, but their company's content is available on the $199 set-top box yet.
Boxee has been promising its customers VUDU and Netflix content for a while now, and some users turned abusive upon hearing the latest disappointing news. "Still no VUDU. Freaking pathetic," wrote "Jeff Payne." "However, today's "update" it was late and wrong. Not a good combination…" wrote commenter "RR."
Boxee has some extremely loyal customers. But the inability to follow through on its promises has let some of them feeling burned. On December 31, founder Avner Ronen had to publicly apologize to customers in a blog post, explaining that Netflix and VUDU would not be available by the end of the year as promised.
"We expect VUDU to be up and running next week. We have a brand new version of Netflix we expect to arrive by the end of January," he wrote.
But of course, both services are still unavailable.
"We can all imagine your commitment though it's really no good idea to raise expectations and not meet them (like Netflix by the end of the year, Vudu with the next update, a german Version of the interface)," wrote commenter "Markus."
A Boxee customer on Twitter suggested the company hire a PR person.
It's more important to hire developers, Ronen replied, as he fielded support questions by email.
ajeffries [at] observer.com | @adrjeffries