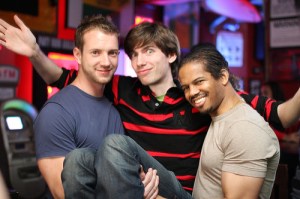 British tech blog Postdesk called out Tumblr founder David Karp in a long, opinionated blog post today.
The piece centers around William Tildesley, a British blogger and avid Tumblr user–he even pays for themes–who wrote Karp to complain about recent episodes of downtime.
According to Postdesk:
Karp responded abruptly, saying that "…we have no interest in customers that will go out of their way to discourage our entire team" continuing to say that this is a "…team that regularly spends their nights and weekends working feverishly to provide the best service we can against extraordinary challenges." He signed off saying that "Plenty of services will import Tumblr blogs. Please go away."
The story proceeded to blow up on Hacker News, and Tildesley has since announced he is leaving Tumblr.
Not much to say here. Karp's email is not posted, so at this point nothing is verifiable. Tumblr just raised a big round and is undoubtedly trying its best to deal with its incredible growth. As Karp points out, its easy to port your Tumblr blog elsewhere if you are dissatisfied with the service. Still, it seems unwise for a CEO to respond in this way, if only from a PR persepctive.
bpopper [at] observer.com | @benpopper