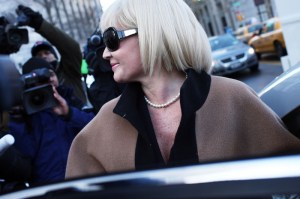 Danielle Chiesi, former NewCastle Partners consultant and ex-beauty queen, will plead guilty this afternoon in an insider trading probe tied to the Galleon Group hedge fund, according to The New York Times.
Ms. Chiesi had been a central figure in the long-running Galleon probe, pleading not guilty in a probe led by U.S. in December 2009. Subsequently, former IBM executive Robert Moffat pled guilty to leaking insider information to Ms. Chiesi, with whom he'd been having an affair.
If prosecutors have their way, Ms. Chiesi is only the latest domino to fall in a massive insider-trading investigation. The Times reports:
Ms. Chiesi was arrested in October 2009 and indicted in December 2009 along with Raj Rajaratnam, the founder of the Galleon Group. They were accused of operating a network that passed along confidential information that was used to make illegal trades in companies including Advanced Micro Devices. Prosecutors have described the investigation as the largest insider trading case in United States history.
mtaylor [at] observer.com | @mbrookstaylor