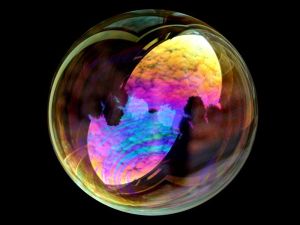 Herein, the evolving attitude of reporter and editor Choire Sicha concerning entrepreneurship and the level of froth surrounding the New York technology "scene."
Okay, for starters, updating these people's "Facebook fan pages" is not actually a job, so it can't even be an "it" job? For seconders, and I really do say this with some love for the people involved, but really, has any micro-bubble in history had its head forcibly shoved so far inside its bubble's own asshole? (And yes, I am totally including the housing bubble in that.)
–Choire Sicha. "Bomb the Ace Hotel! Every Geek and Blogger Now a Microcelebrity!" The Awl Dec. 16, 2010.
So, while the big-time Silicon Valley money might be going to nanotech and biotech, incubators and seed-funders are spreading their wealth around as if they're betting on a roulette wheel of Next Big Things. Y Combinator cofounder Paul Graham says that applications are up 40 percent in the past six months and has this advice for those who want to make the leap: "Most things that happen to newly launched start-ups are bad. But these disasters are precisely the reason to launch fast: They all represent problems you need to solve eventually, and the only way to find out what they are is to launch."
This philosophy is the antidote to the too-big-to-fail mentality. The M.O. of the New Entrepreneur is to start small, launch fast, listen to your early and devoted clientele, and, if necessary, tear up your business plan.
–Choire Sicha. "Never Have a Boss Again: How to Be a New Entrepreneur." Details February 2011.
mtaylor [at] observer.com | @mbrookstaylor