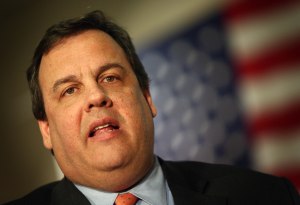 CHESILHURST – In Camden County Monday afternoon, Gov. Chris Christie connected the dots between underfunded rural and suburban school districts – as in close-by Swedesboro – and the fight for his state Supreme Court nominee, Anne Patterson.
When a woman in the town hall meeting asked why Swedesboro – which spends less than half the state-average per pupil – isn't being given any help from the state even though their enrollment is bursting, the governor told her the court did it.
In its well-documented Abbott v. Burke case, the state Supreme Court mandated school funding for failing, mostly urban districts, and the court is now hearing another round on the monumental school funding decision.
This time around, the Abbott advocates are accusing Christie of underfunding schools by $1 billion, an amount he maintains was not provided by the federal government this year as it was last year. And so it is gone.
Christie said he expects a decision on the case by March.
In the original decision, Christie said, the court "rigged" the funding formula, allowing 31 districts to eat up nearly 60 percent of state education funding.
It is one of the main reasons he has pressed so hard to overhaul the court since he took office, but the Patterson nomination has put the new-look court on hold.
Then Christie called out state Sen. President Steve Sweeney (D-West Deptford), who is holding up Patterson's hearing, and told the men and women in the town hall to call him directly and ask for reforms that will help their schools.
Christie also confirmed that his school funding formula will be changing this year, although he didn't elaborate and, as with most all of his town halls, he did not take questions from the press.