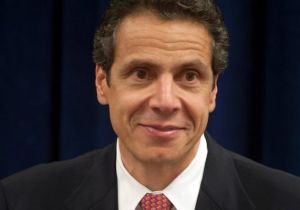 Gov. Andrew Cuomo announced this afternoon that he is sharing in the sacrifice.
In a press release sent out by his office, Cuomo said that he will take a 5% pay cut from what his predecessor, David Paterson, made.
"Change starts at the top and we will lead by example,"Cuomo says. "Families and business owners in every corner of the state have learned to do more with less in order to live within their means and government must do the same."
As per state law, Cuomo was set to make $179,000 this year, and so he will be returning nearly $9,000 to the state's coffers.
Lt. Gov. Robert Duffy and other senior staff appointments will also take a 5 percent pay cut. The announcement comes as Cuomo is set to announce at his State of the State on Wednesday a one-year pay freeze for all state workers.
We wonder what this will mean for the care and upkeep of the governor's collection of muscle cars.