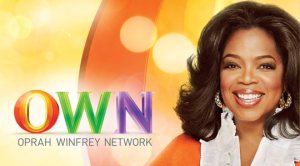 Oprah Winfrey's new cable network OWN is expected to turn a profit in its first year thanks to ad acceptance and good performance, reports Oprah expert (and New York Times reporter) Brian Stelter.
OWN, which stands for Oprah Winfrey Network (clever boyfriend Stedman Graham came up with the acronym) went live on January 1. The channel is reported to be a cynicism-free zone.
Although parent company Discovery Communications had previously told analysts the network was not expected to turn a profit until 2012 or 2013, it appears the TV watching population was looking for a sincerity safe haven. Nielson says 770,000 people tuned in for the first hour of OWN, and 1.2 million for two primetime episodes of Ask Oprah's All-Stars.
Analysts are cautious, however, knowing that New Year's Day is an outlier for the kind of high hangover-induced emotional vulnerability for which Oprah programming is the only cure.
Click through to see how Winfrey is taking care of her friends on OWN.>>
kstoeffel@observer.com :: @kstoeffel