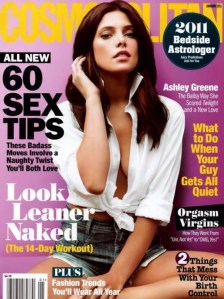 We cringed last month when we heard Hearst's recycled sex tip repository Cosmopolitan is introducing a Mongolian edition. It got worse.
Lo, Cosmopolitan Middle East! an English-language international edition that will be published in Lebanon and the GCC states: Bahrain, Kuwait, Oman, Qatar, Saudi Arabia and the United Arab Emirates. Hearst will partner with ITP Consumer Publishing, who helped them bring Harper's Bazaar and Esquire to the region.
"The Middle East has one of the youngest populations in the world so introducing a local edition of the world's best-selling magazine for young women seems an obvious decision. Cosmopolitan is a colossal brand and we are looking forward to launching and developing it in this region," said Walid Akawi, CEO of ITP in a press release.
We can only assume the Middle East edition will look vastly different from ours (we spied this month's at the newsstand this morning: Mila Kunis, "Bad Girl Sex").
kstoeffel@observer.com :: @kstoeffel