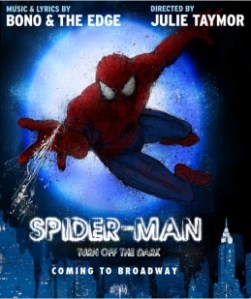 Julie Taymor's web-slinging extravaganza Spider-Man: Turn Off The Dark has encountered its fair share of speed bumps: premiere delays, exceeded budgets, life-threatening injuries, etc. It's the kind of stuff that's really ripe for parody, and this week, The New Yorker took the bait.
Here's this week's cover in all its glory, courtesy The New Yorker's Tumblr:
It should also be pointed out that the cartoonist, Barry Blitt, has had some experience drawing Spidey before. We knew this looked familiar.
nfreeman at observer.com |@nfreeman1234
Click for Scandal Report: And Then The Model At Diddy's Party Burst Into Flames