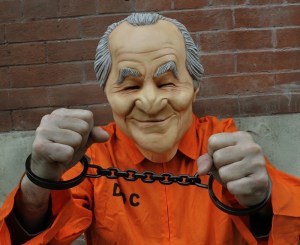 After a judge sent her to jail last month, former Bernie Madoff employee Annette Bongiorno is once again asking to please be let out on bail, The Wall Street Journal reports.
Authorities accuse the 62-year-old ex-Madoff assistant of defrauding investors and helping keep Mr. Madoff's Ponzi scheme in motion. Says The Journal:
In court papers Monday, lawyers for Ms. Bongiorno argued that prosecutors have begun the process of restraining additional bank accounts belonging to her and her husband and said she should be released on bail because of those "changed circumstances." Prosecutors have raised concerns in recent weeks about her access to $2.4 million in liquid assets, which they have indicated they plan to seize.
Ms. Bongiorno, who has denied that she has done anything wrong, turned herself in on Dec. 21 amid an expansion of the government inquiry into Madoff-related malfeasance.
mtaylor [at] observer.com | @mbrookstaylor