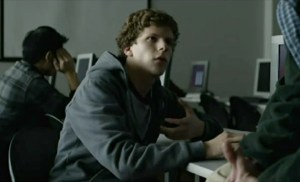 Members of Goldman Sachs's wealth management group recently got a lesson in how to use Facebook from Facebook (META)'s chief financial officer David Ebersman himself, reports Max Abelson of Bloomberg.
Goldman employees will now be able to explain the site to clients who didn't see The Social Network.
Goldman recently invested $450 million in Facebook and there is speculation that it may be the choice for Facebook's eventual public offering.
There is still no Facebook allowed in the office–employees who try to log on are greeted with an error message that says the site they are trying to reach is not "legitimate business" and they have been "logged and audited."
ajeffries [at] observer.com | @adrjeffries