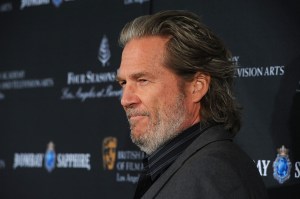 Jeff Bridges! You're totally messing with our zen thing, man.
Your True Grit grabbed a bunch of Oscar nods! Not everyone was expecting that. But why not True Grit? Just because it isn't Fargo? Just because it isn't Miller's Crossing? That would be foolish.
Between you and James Franco both being up for the best actor award, this is going to be an Academy Awards to remember. Or more like foggily recall. Ba-zing.
Anyway congrats.
Love,
The Observer