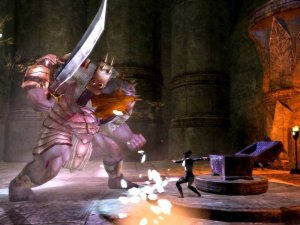 Local Groupon competitor BuyWithMe ousted its CEO Cheryl Rosner in December after eight months on the job, and the company just named her replacement today.
Jim Crowley was President and CEO of Turbine, Inc. (social gaming company acquired by Warner Bros.)
BuyWithMe runs daily deals in 12 cities. The site is playing on a field that completely dominated by Groupon, which just raised $950 million to conquer the world.
"BuyWithMe is uniquely positioned to be an industry leader," Crowley said in a press release.
BuyWithMe is the third largest daily deal site, according to trade publication Daily Deal Media, suggesting that it might be in a better position to be bought by someone like Google instead.
ajeffries [at] observer.com | @adrjeffries