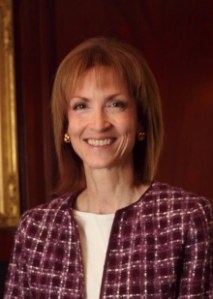 There could be some awkwardness the next time the New York delegation gets together.
The Democratic Congressional Campaign Committee–now headed by Long Island Representative Steve Israel–is out with its first 19 targets for 2012, and the list includes two of Israel's delegation-mates: upstate's Ann Marie Buerkle and the Hudson Valley's Nan Hayworth.
Buerkle and Hayworth are among the six newly-elected Republicans in New York state, and each won in a swing district that Democrats apparently feel confident they can swing back to blue. The radio and television ads criticize the Republican plans to trim the federal budget, characterizing them as hurting education and stifling the research-and-development needed to create jobs.
This afternoon, Hayworth's communications director, Nathaniel Sillin, emailed a response to The Observer's Meghan Keneally.
"Rep. Hayworth is focused on job creation, growing our economy, cutting wasteful government spending, and improving quality of life for her constituents, not the fabrication of the day from Democrat party attack dogs in Washington, D.C. The Congresswoman stands by her principles of fighting for limited government, lower taxes, and getting New Yorkers back to work."
Liza Lowrey, a spokesman for Buerkle, also emailed to object to the "hysteria" of the DCCC's charges.
"We're coming off a historic election and the American people want less government, less spending, and less taxes. The DCCC interjecting this type of hysteria in discussions is not helpful. There needs to be a frank discussion with the American people and this congress is ready to do that."
The early start by the DCCC–just a few months after the last election and a few weeks after the new Congress was sworn in–shows an early attempt to frame the messaging for the next cycle. Democrats need 25 seats to swing the majority back in their favor.
Here's the full text of the radio ad being run against Buerkle, which you can listen to by clicking above. [This post has been updated to include Buerkle's response.]
Here in Central New York the recession is still hitting hard, good job openings are really scarce. So it was good to hear President Obama's plan to make the economy work for the middle class again. Invest in education to train our children for the jobs of the future, maintain America's lead in technology with more research and development, and reduce the deficit with an overall budget freeze. That plan makes a lot of sense.

But Congresswoman Ann Marie Buerkle supports a plan in Congress that would cut education by 40 percent. And her plan would cut science and technology research by 40 percent, too. Research and development is how we get the new products that create new jobs. How does cutting that help us compete with China and India? It doesn't make sense.

We should tell Ann Marie Buerkle to work with President Obama to create jobs, instead of supporting a partisan plan that costs jobs.

Paid for by the Democratic Congressional Campaign Committee, www.DCCC.org, and not authorized by any candidate or candidate's committee. The Democratic Congressional Campaign Committee is responsible for the content of this advertising.