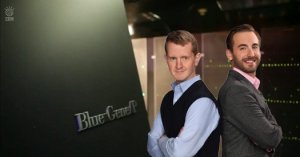 In the epic struggle for supremacy between man and machine, the battleground of trivia may soon belong to the robots.
IBM's Watson beat two of Jeopardy's most dominant champions today during a practice round out in Yorktown Heights, NY.
All three will play a real round on television in February. Watson's deep knowledge and ability to understand tricky puns will be further tested.
Will Watson be able to ignore Alex Trebek's sensational mustache and capitalize on that Daily Double? Humanity's future may lie in the balance.
bpopper at observer dot com – @benpopper