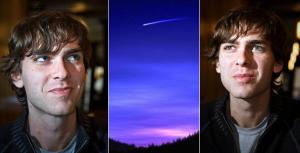 Memo to the unemployed: One of New York's most anticipated startups is looking for an intern.
Art.sy, which is officed in the trendy new coworking space at General Assembly, is offering a three month unpaid internship with the possibility of full-time employment.
"I am looking for an EXTREMELY intelligent, hungry, organized, and passionate individual with beautifully efficient writing skills, and humility to boot. I want to be able to throw random complex tasks at them, knowing they will 'just figure it out' and surprise me with the quality of their results," founder Carter Cleveland wrote on his blog.
The intern will learn how to hire, manage the creation of a web app, recruit and work with engineers, and "breathe the rarefied air of the art world."
Additionally, Mr. Cleveland writes, the networking will be "insane." The intern will sit next to Mr. Cleveland at General Assembly and be present for meetings with investors and partners.
"I am so jealous that I never had an opportunity like this when I was younger," Mr. Cleveland wrote. "And I will be personally invested in making sure this person becomes a shooting star in the tech world."
The posting resulted in a mini-debate on Twitter. "Unpaid internships seem really disrespectful," Foursquare's Jorge Ortiz said of the opportunity. Foursquare's Harry Heymann seconded, and investor Chris Dixon, who had tweeted a link to the posting, said "I strongly prefer paying interns." Jeremy Fisher of Dinevore pointed out that unpaid internships are limited to people who can afford to work for free.
That wasn't the intention, Mr. Cleveland responded, noting that many applications were from students in business school.
Besides, General Assembly will have its own barista soon, so Art.sy's intern won't even have to make coffee.
Check out pictures of General Assembly here.
ajeffries [at] observer.com | @adrjeffries