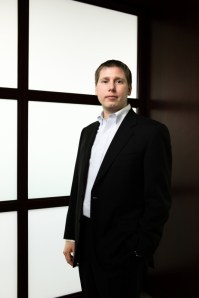 Amid broader questions about the vitality of the current market for initial public offerings, Reuters' Felix Salmon reports from the DLD conference in Munich that New York technology executives and pundits are less than optimistic about companies' desire to get listed on stock exchanges.
Chief among the IPO bears was SecondMarket CEO Barry Silbert, the man who, short of Goldman Sachs, offers investors the best shot of grabbing shares in privately held internet juggernaut Facebook. Silbert said that the IPO market has been moribund for 10 years and that companies essentially have to be worth more than half a billion dollars before going public. Plus, going public just isn't that fun anymore:
The attraction is clear: for one thing, as Silbert says, "the company gets to decide who the buyers and sellers are, and what information they want to disclose to investors." And by being picky about possible buyers, it avoids the fate of many public companies whose stock is held largely by traders with a time horizon of weeks, days, or even seconds.
Salmon points out that in the presence of so much private capital, it's not in many companies' interest to seek public listing. The general consensus at the DLD panel he attended was that Facebook wouldn't be going public anytime soon.
That's probably just as well for Mr. Silbert, whose scrappy tech-stock exchange is dominated by trades in Facebook shares.
mtaylor [at] observer.com | @mbrookstaylor