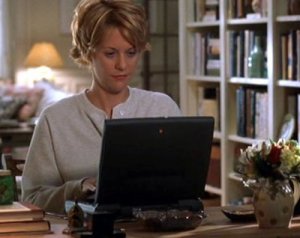 After being attached to media parent Time Warner for nine years, is the company that introduced millions of Americans to the Internet still a technology company?
AOL is now funding seven hundred Patch.com local news sites in nineteen states and the District of Columbia, writes Ken Auletta in The New Yorker today, and also runs a collection of blogs with growing influence — including the leading tech blog TechCrunch as well as DailyFinance, Politics Daily, Engadget, FanHouse and about ninety others.
According to Mr. Auletta, AOL's newest CEO Tim Armstrong feels these news sites and blogs are the most important part of the company. That means AOL now considers advertisers more desirable than the Internet subscribers who still provide 80 percent of its revenue.
The company still runs email (recently revamped), AOL Instant Messaging, MapQuest, and Moviefone. Mr. Armstrong, who originally comes from a journalism and publishing background, moved from Google to AOL in April 2009. One of his accomplishments was rebrandeding AOL as a content company, he told Auletta.
Another one of the company's goals is to be a portal by improving traffic to its homepage, much like Yahoo!–another corporation with ambivalence about being a technology company.
ajeffries [at] observer.com | @adrjeffries