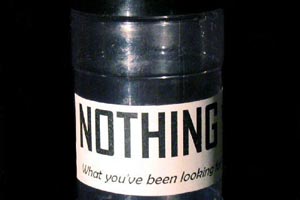 January 13th 2011: Governor announces plan to deal with Gannett Newspapers Announced Layoff Plans: "We plan to create less news. This will become a government about 'nothing'."
The Gannett Company, owners of the largest newspaper chain in the nation, announced staff layoffs in three daily New Jersey newspapers. The Gannett Company includes the Courier News in Somerville, the Home News Tribune of East Brunswick and the Daily Record in Morris County. Ninety-nine staffers at the papers will have to apply for 53 remaining positions which amounts to the elimination of approximately half the editorial staff. Gannett has sought assistance from the Math Department at Rutgers to determine exactly "what percentage of 99 is 53."
The Gannett Company, seeking assistance from the governor's office and the people of New Jersey, issued a request through the New Jersey Business Action Center for the governor to issue an Executive Order requiring "elected officials around the state to do less, maintain a lower rate of activity by at least 50%, and do 'less with less'."
The mayor of a small central New Jersey town, who wish to remain anonymous, said, "For years they've been asking us to do more with less; for a while we had to do less with more; and now they're asking us to do less with less–it's all getting very confusing."
"If we can count on cooperation of New Jersey's state senators, assemblyman, mayors, and locally elected officials to create less news by doing less in their communities, we can ride the wave of this recession by using fewer reporters to report the less news created," said George H. White, Executive Director of the New Jersey Press Association.
Both Gov. Christie and Senate President Steve Sweeney were ready to do their part: "… I am ready to do less about the financial problems facing New Jersey small towns and create less news," said the governor in a statement issued by spokesman Michael Drewniak.
"I am also ready to continue abstaining on important issues coming before the state Senate in order to create less news," said Senate President Sweeney. "Working together we can do less and less, so as to help the New Jersey newspaper industry to survive this recession."
In other news, JWoww of MTV's "Jersey Shore" (real name Jenni Farley) filed an Order To Show Cause in court in a bid to stop her former lover and manager from cashing in on nude pictures he had taken of her.
"I'd hate for such photos to destroy my pristine image," said JWoww.