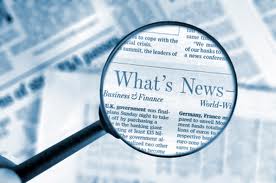 January 24–28, 2011: That Was New Jersey News That Was!
* Congressman Jon Runyon of New Jersey's Third Congressional District: Rep. Runyon issued the following statement regarding President Obama's State of the Union address: "…first the president doesn't tell Congress who is coming from China, next none of the beer vendors at the speech ever made their way up to where I was sitting. And that was another thing, I have to sit next to "Democrats"–––and the president used to many highfalutin' words. I mean––WTF?"
*N.J. bill aims to end nepotism at charter, public schools: "Though nepotism has been a way of life in some New Jersey school districts, there are signs that change may be coming," said State Sen. Randall "Randy" Stottlemyre (D-41). "This bill being considered by the state Assembly would prohibit the state's charter schools and 588 school districts from hiring staff who are related to the superintendent, a board member, personnel director, business administrator or the school district's attorney," added Middlesex County School Superintendent Martin "Marty" Stottlemyre. Woodbridge Township Superintendent John "Johnnyboy" Stottlemyre said "…the bill will not affect his school district because nepotism rules have been in place since at least 1992."
* Gov. Christie tells anti-abortion activists he is on their side during Statehouse rally: Gov. Chris Christie made brief remarks before hundreds who weathered bitter temperatures to mark the anniversary of the Supreme Court's decision in Roe v. Wade. Speaking for five minutes without a coat, Christie told the attendees that "every life is precious and a gift from God." In response, God issued the following statement: "First of all, I am a God of free will. Notice that I do not demand that People love Me or accept Me. I loved You first and allow You to make the choice to accept that love and to love Me back. Now that's Pro-Choice. Also, if you go outside in 0° weather, wear a coat for Me Sakes. You're the governor! First you go to Florida in a snowstorm––then you don't wear a coat when it's freezing out? What kind of example is that to set for New Jersey kids, huh?"
* North Hunterdon High teen breaks up mid-terms with disgusting smell: A 16-year-old Clinton Township boy faces disorderly charges for causing a disgusting smell in his classroom during mid-term exams at North Hunterdon High School. According to police, the teen was in class at North Hunterdon on Monday and asked to use the bathroom. The boy then took a carry-out style coffee mug with a screw-on cap with him to the nurses' office bathroom. The boy defecated in the mug, screwed the cap on, and returned to the classroom where he unscrewed the lid, and "this caused a disruption in the classroom," police said. The American Center for Law and Justice (ACLJ) which focuses on constitutional law for conservative issues, has decided to "defend the boy's First Amendment right to express his views in any way he so chooses. This is like the Tinker case all over again… only maybe we can call it the Stinker case…".