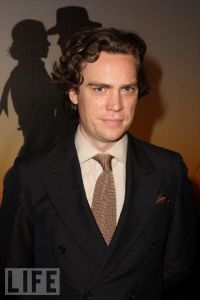 Former Men's Vogue editor in chief Jay Fielden has been named editor in chief of Town & Country, Hearst Magazines president David Carey announced today.
He replaces Stephen Drucker, who has decided to leave the company.
Since Men's Vogue closed, New Yorker alum Fielden served as a contributing editor at Vogue and has been working with Vogue fashion editor Grace Coddington on her memoir.
We already know about the citrus festivals and elevator videos Fielden has to look forward to by hopping to Hearst from Conde Nast, so only one question remains: Is he bringing star intern and NHL hockey player Sean Avery with him?
kstoeffel@observer.com :: @kstoeffel