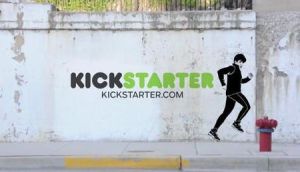 Kickstarter, the crowdfunding site and one of the most successful young startups based in New York City, just posted a roundup of stats from 2010.
While other startups struggle to figure out business models, Kickstarter takes a five percent haircut of every project that raises money on the site–and Kickstarter has no problems getting people to post or fund projects.
The site had 50,234,521 pageviews in 2010 with users pledging a total of $27,638,318. That's more $.55 pledged per pageview. There were 386,373 total pledges averaging out to $71 each.
That doesn't translate to five percent revenue for Kickstarter, though, since pledges are only cashed if a project is fully funded. If all those pledges had been cashed, Kickstarter would have pulled in more than $1.38 million.
A total of 3,910 projects were funded in 2010. Highlights included the TikTok/LunaTik watch kits, which converted iPod Nanos into timepieces, and raised just short of $1 milllion, and filmmaker Gregory Bayne's documentary on the mixed martial arts fighter Jens Pulver, which managed to pull in over $12,000 in the final four days of the funding period with 80 percent of the contributions in denominations of $25 or less.
It's clear the site is growing fast. In 2009 Kickstarter's largest project was Designing Obama, an exploration of the Obama campaign's design, which raised $85,000. By the end of 2010, Designing Obama ranked seventh on the Kickstarter leaderboard, behind six proposals. Projects that have raised the most money on Kickstart include the distributed social network Diaspora, founded by NYU students, which raised more than $200,000, and the film "Blue Like Jazz," which hit $350,000.
ajeffries [at] observer.com | @adrjeffries