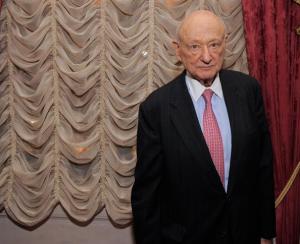 Former Mayor Ed Koch is urging his "Heroes of Reform"–the 138 state legislators who signed a good government pledge–to co-sponsor an independent redistricting bill by March 1st. The pledge was pushed aggressively during last year's campaign by Koch's reform group NY Uprising, which has championed independent redistricting as one of its chief causes.
"[This] provides the first opportunity for you to show your constituents, the media, and the people of New York that you meant what you pledged and become a sponsor of this bill," Koch wrote in a letter to legislators.
The redistricting bill, which was introduced in Albany last week, seeks to "bring true, independent, non-partisan redistricting to New York" in time for the 2012 election. A recent Q-poll found that New Yorkers are in favor of independent redistricting 2-1.
Senate Republicans signed the pledge en masse during the campaign, but have raised concerns about some of the proposals in recent weeks. But Koch remains optimistic that their hesitation will prove to be just that.
"I believe most will remain Heroes and stay true to their word," Koch said. "A few won't. For them, I said I'd visit their districts crying 'liar, liar, pants on fire,' and I hope they don't think I'm not up to the task."