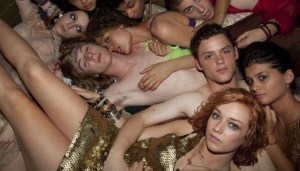 MTV's comedy series "Skins" premiered Monday, and one of New York's startups had a cameo role.
Fast Society, which offers free group text messaging and conference calls, partnered with MTV to promote the show.
"A new SKINS mobile app from Fast Society lets you get your group on and have all your friends talking at once. Send a group text or instant conference call and start a party any time," MTV's website says.
Fast Society is similar to GroupMe, which arguably has the most momentum of any startup in New York right now, having just raised a hefty $10 million. By contrast, Fast Society is bootstrapped and has taken no investment–no small thing considering each text message could be costing them a few pennies. The company just moved into the Dogpatch Labs incubator last week.
ajeffries [at] observer.com | @adrjeffries