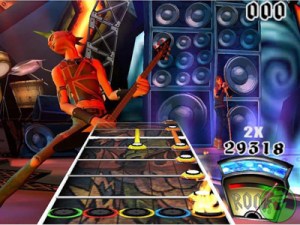 Music Hack Day–actually a weekend for building music apps from concept to prototype–will make its New York debut on February 12 and 13.
Music Hack Day is comprised of talks from leading music startups followed by 24 hours of hacking on music creating software, hardware, art, or anything music-related (video below). There will also be longer-form workshops throughout the event.
On Sunday, hackers will get two minutes to present their projects for a chance to earn prizes.
There have been ten Music Hack Days to date in cities around the world. The event is organized by New Yorker John Britton, who does developer relations at Twilio and is an instructor and organizer at P2PU, which offers free hacker education.
The New York event is put on by the hacker union NY Hacker and music startups Echo Nest and Soundcloud. The location has not been announced yet, but it's "somewhere near Union Square." (Hm–we wonder if it's in a large secret coworking office of some sort?)
New York is home to plenty of music startups, old and new–including Kazaa, Exfm and Broadcastr. It'll be interesting to see if anyone from these companies comes out to hack.
[via A VC]
ajeffries [at] observer.com | @adrjeffries
Music Hack Day from Your Neighbours on Vimeo.