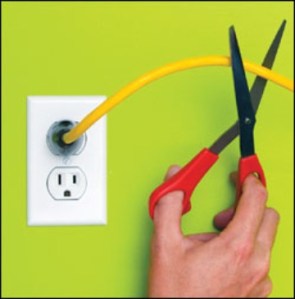 As Netflix continues to emerge as a powerhouse in the web tv market, the traditional cable companies are trying to cripple the company by jacking up the price to carry their data.
In a letter to shareholders CEO Reed Hastings made it plain the company won't take this lying down.
"Tomorrow, we'll publish on our blog ongoing performance statistics about ISPs collected from our 20 million subscribers detailing which ISPs provide the best, most-consistent high speed internet for streaming Netflix. We can tell you now, though, that for our subscribers streaming Netflix, Charter is the highest-performance ISP in the United States."
Yup, if cable companies want to play hardball with Netflix, they had better be prepared for their customers to get an eye opening look at just how good their service really is.
Stand by for the full breakdown of ISP performance later today.
UPDATE: The data is out on the Netflix Tech Blog. Charter is number one, but the data is really pretty hard to read. Seems like Time Warner and Comcast are right up there at the top as well. As far as a damning, dramatic data dump, Netflix is no Wikileaks.
bpopper [at] observer.com | @benpopper