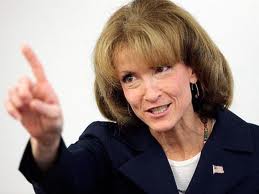 New York's Republican Members of Congress responded to President Obama's State of the Union address by praising his calls to tighten spending and simplify how the federal government operates while criticizing him for not focusing sufficiently on generating new jobs.
"I was encouraged by his focus on reducing the cost and streamlining the size of government," Rep. Tom Reed said. "While I was pleased that the President talked about growing our economy and jobs, I do not agree that more government spending and higher taxes are the solution."
Similarly, Rep. Nan Hayworth supported Obama's call for fiscal caution but equated stimulus bills with unnecessary spending, noting that the new Congress' priority is to spur job creation through reduced taxes, loosened regulations and more support for small businesses.
"I applaud President Obama for acknowledging the need to address the federal government's spending addiction and for his overarching emphasis on job creation," she said. "However, the American public is tired of hearing that bigger government, more spending, and higher taxes – even when you call it investment – is the best way to create jobs and foster economic growth."
Rep. Peter King departed from what otherwise appeared to be a unified emphasis on economic issues by addressing security, faulting Obama for failing to address border security and whether alleged September 11 plotters will be tried in New York. King was recently appointed chairman of the Committee on Homeland Security.
"What I did not hear in the President's speech tonight is what concerned me the most. I had hoped to hear the President tell the American people, once and for all, that he has abandoned his plan to hold trials for 9/11 terrorists in New York or anywhere else in the United States. Unfortunately, he failed to make this commitment."
New York Democrats also lauded Obama's economic measures, though they tended to tie "investment" — or spending, in GOP parlance — to job creation.