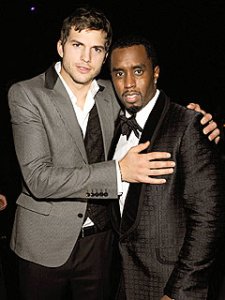 Tinychat, which provides simple, socially connected video chat rooms, has just raised $1.5 million.
The round gives Tinychat the support of celebrity investors like Ashton Kutcher, P. Diddy, plus investor celebrity Ron Burkle.
There seems to be a symbiotic relationship here. Celebrities are interested in dabbling in the tech space, since the fame game is increasingly playing out on the web.
At the same time, the endorsement of a big name celeb, especially a social media savvy fellow like Kutcher, can do wonders for a site's user base.
Tinychat, which is currently based out in Glen Cove, Long Island, is looking to move into larger offices in New York City proper.
Like Snap Interactive, which The Observer recently profiled, Tinychat has seen some astronomical growth in recent months, thanks in large part to the viral nature of it Facebook application.
bpopper [at] observer.com | @benpopper