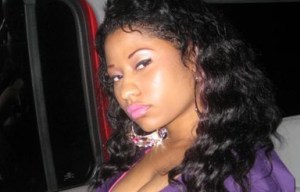 Snooki has one, Oprah has one, Barack Obama has at least ten; even the Pope has one. IPhone apps, that is.
Celebrity apps tend to be costly and self-indulgent. But you get to keep a famous friend in your pocket, and some of the apps are pretty fun.
Nicki Minaj is the latest to join the legion of celebs this week at the hot new club, the App Store. Her app, "My Pink Friday," features the Nictionary, with phrases like "dolly lama," along with album samples, news from Twitter and Facebook and glamorous, pink-tinged photos of Ms. Minaj.
Check out the top ten celebrity iPhone apps available now >>
ajeffries [at] observer.com | @adrjeffries