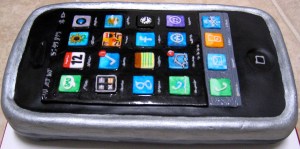 There was hope that Verizon CEO Ivan Seidenberg would announce a Verizon iPhone during his keynote address at the Consumer Electronics Show today–he didn't.
Tech bloggers and mainstream media outlets have been obsessing over Apple's exclusive deal with AT&T, whose service is notoriously slow and frustrating in New York and San Francisco.
Instead, Seidenberg waxed philosophical about how folks demand an increasingly connected world–Yay! Droid does!–and then COO Lowell McAdam plugged Verizon's new 4G service, which almost no phones support and will almost certainly be very expensive.
Verizon is still supposed to be getting the iPhone in the first quarter of this year, but it's been almost a year since rumors started seriously circulating. Verizon customers have been waiting for the iPhone even longer than Apple fans have been waiting for the white iPhone 4.
ajeffries [at] observer.com | @adrjeffries