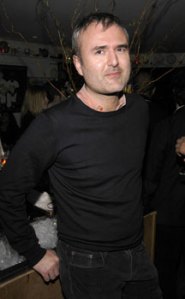 Two days ago NPR offered a story ostensibly about Nick Denton's dramatic new one-story redesign planned for this year and the piece offers a fairly comprehensive, tote-bag-size overview of the Gawker empire.
All the major players make an appearance: Nick Denton, Jessica Coen, Gaby Darbyshire and the big board Mr. Denton uses to inspire competition in the writers.
There's even a rundown of some of Gawker's higher trafficking stories, including Tom Cruise's Scientology recruitment video. Brett Farve's antics are euphemistically referred to as "stalking."
It's a lot to process, and the redesign only takes up the last minute of the story. The beta of the new flagship site — which seems to have been tweaked slightly since our last visit — currently features a self-described rant about which actresses Brian Moylan hates.
Listen to the NPR piece below.