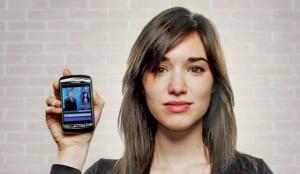 The six-month search for someone to help the mayor's office "develop forward-thinking policies on social media, digital communications, web 2.0 initiatives and other tools to better serve the public" is over.
Rachel Sterne, 27-year-old founder of citizen journalism site GroundReport and adjunct professor at Columbia is New York City's new "chief digital officer." She has 10,566 followers on Twitter.
Ms. Sterne worked as an intern for the State Department on the United Nations Security Council and in business development at the now-defunct peer-to-peer filesharing site LimeWire prior to founding GroundReport. Watch her talk at TEDxEast below.
UPDATE: New York's techsters are pretty excited about Ms. Sterne's appointment–"Chief Digital Officer" is trending locally on Twitter. Check out more coverage of New York's first Chief Digital Officer in The Observer's politics section.
ajeffries [at] observer.com | @adrjeffries