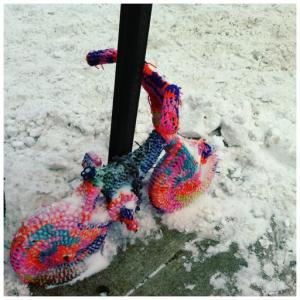 Right now there are dozens of different apps for taking pictures–Camera Illusion, Hipstamatic, FX Camera, to name a few.
One of the most popular is Instagram, which hit one million users after just two months. Instagram generates a timeline of photos posted by a user's friends, much like Twitter or Tumblr.
Snapr is a New York startup and iPhone app for snapping, geotagging and sharing photos. Open up the app and see photos others have shot in the same spot.
But Snapr's smart–it's not trying to compete with umpteen other photo apps. Instead, it wants to connect all of them.
Snapr just released a new A.P.I. (Application Programming Interface) that will make it easy for developers to integrate social photosharing features similar to those of Instagram and Snapr into any app.
Developers can use the new A.P.I. to search a feed of all images from Snapr, images from just one app (such as Instagram), user avatars, popular images and filter images by location, among other functions.
Founder Rowan Wernham's eventual goal is to connect users to their friends' photos without everyone having to use the same app.
"We want to create a live map of the world's photos on the web," he said.
ajeffries [at] observer.com | @adrjeffries