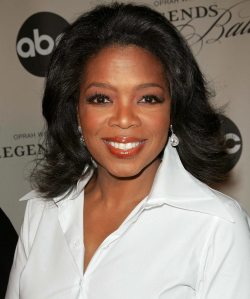 The February iPad issue of O, The Oprah Magazine includes a link to a free, custom drawing app called "SketchBook O," reports Min.
Using fingers on the touch screen, readers will create multi-layer pen and brush drawings that can be directly entered into a contest or saved in a library for future use.
"We worked with Autodesk to develop SketchBook O and launched the Creativity Challenge to encourage our readers to tap into their inner artists," Michelle Shih, director of digital editions for O, told Min. "The results are sure to be unique and evocative."
It gets weirder.
"The app uses a creative prompt from writer and filmmaker Miranda July. She asks that people "draw the hair" of someone in their life that evoked strong feelings."
Slideshow of the O readership's drawings of hair forthcoming.
kstoeffel@observer.com :: @kstoeffel