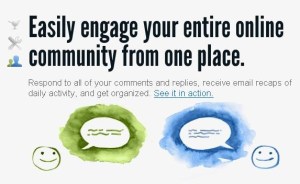 Postling, a New York startup that organizes people's social media for them in one place, and send users daily email updates about the goings-on in their social media lives, has raised $350,000, according to TechCrunch. The transaction was facilitated by angel investing forum AngelList.
Postling works in super-cool New York shared workspace General Assemb.ly and provides its social services to small New York businesses like Midtown Comics. The company's aim is to make marketing easier for the social-media disinclined. Mark Goines, Peter Lehrman and Mark Birch were in on the new investment.
CEO David Lifson tells TechCrunch he's interested in raising a $3 million Series A round. Gotta keep up with the Joneses.
mtaylor [at] observer.com | @mbrookstaylor