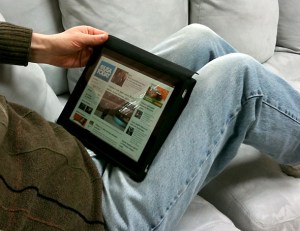 Qwiki, a startup that generates video profiles of any subject in real time, has raised an $8 million A round.
Eduardo Saverin, made famous by The Social Network's depiction of him as the victim of a scheming Mark Zuckerberg, led the round.
Saverin's investment in Qwiki was very founder friendly, according to Erick Schonfeld at Techcrunch. Founders Doug Imbruce and Louis Monier, along with seed investor Bobby Yazdani, retain the only voting board seats.
New York-based Lerer Ventures also got in on this round. "Doug's one of those rare truly visionary founders and we couldn't justify passing on becoming a partner of his," wrote Ben Lerer by email. "Plus, it's not often that we see a product with as much potential as Qwiki."
Imbruce attended Columbia University, where he created college guidance site The U. He is also a founding member of the New York-based fashion site StyleCaster.
Qwiki is still in private alpha, but is currently working on a iPad app that Imbruce says is "better than sex." A quick Qwiki search reveals that arousal from objects is not a new phenomenon, although iPad sex hacks are certainly less prevalent than the Kinect variety.
bpopper at observer dot com | @benpopper