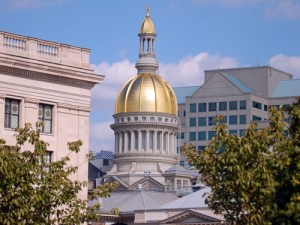 As it did in 2001, race is likely to play a major role in this year's redistricting effort as census data is expected to show a rise in the state's Latino population over the past 10 years.
Just how that will affect the eventual legislative map remains to be seen, but one Republican member of the redistricting committee says it can't be ignored in whichever map is finally chosen.
"It's an issue that has to be addressed," said Bill Palatucci, a member of the Republican committee, who wouldn't say whether the population increase helped or hurt Republicans or what the parties strategy entails. "I'm not saying which side it will help, but any map has to address it."
Democrats agree that the rise in minority population will be a salient issue in the process, but that's about all the two sides agree on.
One Republican familiar with the GOP strategy told PolitickerNJ that the rise in Latinos will ultimately favor Republicans because Democrats must account for it in areas such as Hudson and Passaic counties.
"Compacting minority voters into a district is no longer a violation of the constitution," the source said. "How do Democrats argue objectively that maintaining their incumbency in those places is more important than Latino representation."
One place that battle could play out is in the 36th District, which covers portions of Bergen, Passaic and Essex Counties. Moving the Passaic portion out of the 36th would push the Latino population into another district, the GOP source said.
"How does (36th District State Senator and Democratic redistricting team member) Paul Sarlo argue that keeping the status quo is more important than adding greater Latino representation?" the source said.
A similar battle could play out in other districts, where one GOP play will be to concentrate the Latino voters, leaving "room for Republicans in other places."
But Democrats are all but salivating over the prospect of going head to head with the GOP over race issues. Democrats have long been the party that represents minority voters, they say, and any attempt by the GOP to change that narrative is laughable.
"Bring it on," said one Democrat familiar with the redistricting effort. "We welcome that fight."
Republicans tried a similar "packing" strategy 10 years ago by arguing that the Democratic map did not create so-called "majority-minority districts" in which a majority of the voters were minorities. The coalition they put together to argue the case included a former director of the NAACP and some black lawmakers.
But Democrats prevailed with their "unpacking" strategy that spread minority voters into several district. This Republican strategy is a variation on the same theme they used in 2001, Democrats say.
"We are labeling this a 'bleaching' strategy," said one Democratic source. "If you concentrate the minority voters, in this case Hispanics, into a district, that will maximize Republican voters outside those districts."
Democrats say they are doubtful that Republicans can pull it off.
"What we will say is since when is the Republican Party so obsessed with the rights of minority voters," the Democratic source said.
Republicans, however, say the data doesn't lie and the parties will ignore it at their own peril.
"Why shouldn't places like Hudson and Passaic where there is a high Hispanic population be represented by a Hispanic? the GOP source said.