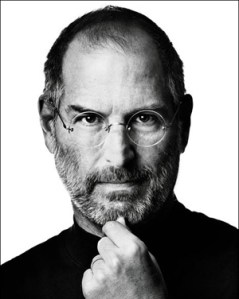 Steve Jobs announced today that he will be taking a medical leave of absence, his second in two years.
Jobs is a survivor of pancreatic cancer and received a liver transplant back in 2009. Details on his current condition are scarce.
Jobs did miss the announcement in New York last week that the iPhone would be moving to Verizon, and a scheduled appearance with Rupert Murdoch has been pushed back by several weeks.
Here is the complete text of the announcement:
Team,

At my request, the board of directors has granted me a medical leave of absence so I can focus on my health. I will continue as CEO and be involved in major strategic decisions for the company. I have asked Tim Cook to be responsible for all of Apple's day to day operations. I have great confidence that Tim and the rest of the executive management team will do a terrific job executing the exciting plans we have in place for 2011. I love Apple so much and hope to be back as soon as I can. In the meantime, my family and I would deeply appreciate respect for our privacy.

Steve
The only troubling indicator is that Jobs expresses confidence Tim Cook and the executive team can handle plans in place for 2011, a sign that perhaps he may be out for a good portion of the year.
But others, like Business Insider's Henry Blodget, believe that, "In our opinion, those are not the words of someone taking a short leave who is confident he will be back at the company soon (or ever). Rather, in our opinion, they read like the tragic, heartfelt sentiments of someone who thinks he might never be coming back."
Infectious Greed's Paul Kredofsky doesn't enjoy the speculation. "This SportsCenter-style chattering about Steve Jobs' health is ghoulish and sad," he wrote on Twitter.
bpopper at observer dot com – @benpopper