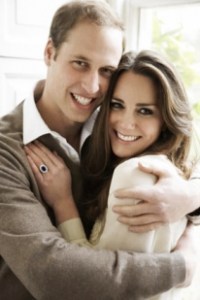 Don't get your knickers in a knot, Londoners, but the Tube queue come the day of your prince and princess' holy matrimony may be longer than the one at a pub loo during a big football match.
The ASLEF union of underground drivers is threatening to strike on April 29, that fateful day of marriage, over what they feel to be unfair pay during "bank holiday." They staged a walkout on Boxing Day and intend to do the same when it comes time for the future sovereigns to come together.
The UK Press Association has a report of the potentially cataclysmic public transportation snafu. It's full of that country's charming vernacular!
This can only be dispiriting for those with an invitation to the ceremony, at Westminster Abbey. Maybe Obama should be glad he was left off the guest list.
nfreeman [at] observer.com | @nfreeman1234
Click for Scandal Report: And Then The Model At Diddy's Party Burst Into Flames