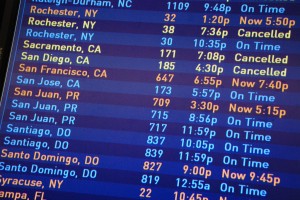 Which unlikely basketball team presented Mark Zuckerberg with a jersey?
How much did Wikileaks donate to the Bradley Manning defense fund?
How many new cell sites did Verizon install in the city ahead of its iPhone debut?
Which government organization is not okay with Google's flight data plans?
What's bigger, The New York Times' print circulation or the number of people who downloaded its iPad app?
How spookily good is that IBM computer at Jeopardy!?