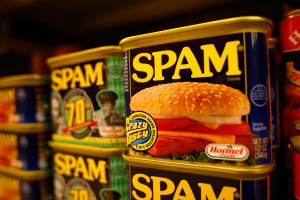 Things happened today. Remember…? Let's see what you absorbed!
How many of TechStars' inaugural class are New York-based?
How quickly can the Russian cybercriminals responsible for "28 percent of all spam" send 100 to 200 emails?
Which TV-friendly Senator opposes the NBC-Comcast merger partially out of concern for Netflix?
How much does content farm Demand Media think it's worth for an IPO?
Microsoft is contesting the copyright for a term owned by Apple. Which? (Hint: It's not "i").
How much FaceTime is too much FaceTime?